I love the way a travel journal looks and feels, even though my own follow-through with them has been pitiful. My 'journals' often end up as a compilation of to-do lists.
Sometimes I manage to fill 10 or 20 pages of a yellow legal pad with ideas and notes. When I return to the notebook some weeks or months later, the top one or two pages have disappeared. Perhaps it is the cathartic gesture of journal writing that is more important than what is actually written. At least that's what I tell myself as I rummage through stacks of loose, folded or otherwise discarded papers to recover the notes.
Anyhow, here are some cool journals I've come across.
I bought t
his one for Madeleine. We both love the song 'Somewhere Over the Rainbow.'
A handmade reusable patchwork cover.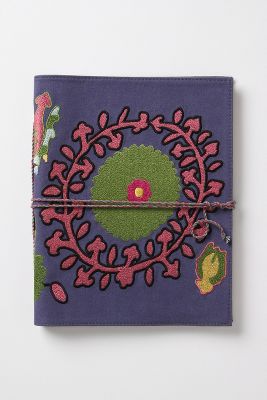 My kind of book: basic, classic and lined.
One-of-a-kind handmade journal